Ten

Songs
The soundtrack to my year, these tunes kept me jamming all year long.
10. September by Earth, Wind, and Fire
9. The General Specific by Band of Horses
8. The Nosebleed Section by Hilltop Hoods
7. In Love At 19 by Mark Mathis
6. Beat It by Michael Jackson
5. Everybody Loves Me by OneRepublic
4. Winter by Joshua Radin
3. Sweet Dreams Are Made of Seven Nation Army by DJ Poly
2. Life In Technicolor II by Coldplay
1. Bad Romance by Lady GaGa
Nine

Images
The photos I just can't stop looking at.
Eight
Collections
The shows that blew my mind.
1. Missoni a/w 2009
2. Alexander Wang s/s 2010
3. Dries van Noten a/w 2009
4. Gary Graham s/s 2010
5. Proenza Schouler s/s 2010
6. Comme des Garcons a/w 2009
7. Rodarte s/s 2010
8. Mary Katrantzou a/w 2009
Seven

Words
A word nerd at heart, it is always a good day when I learn a delicious new word.
ethereal

logorrheic
e u p h o r i a
zephyr

illumine
leviathan
NEFARIOUS
Six

Models
The faces I just can't seem to get out of my head.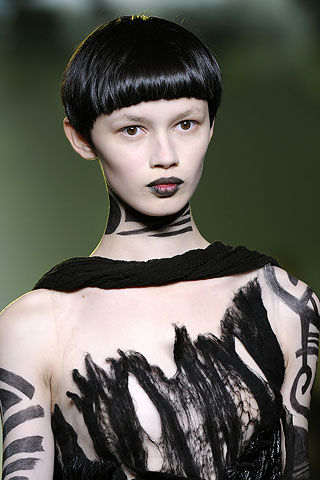 1. Dorothea Barth Jorgensen
2. Jac Jagaciak
3. R'el Dade
4. Ranya Mordanova
5. Rose Cordero
6. Frida Gustavsson
Five

StyleIdols
The ladies that dress to the nines all day, every day. They continue to inspire me.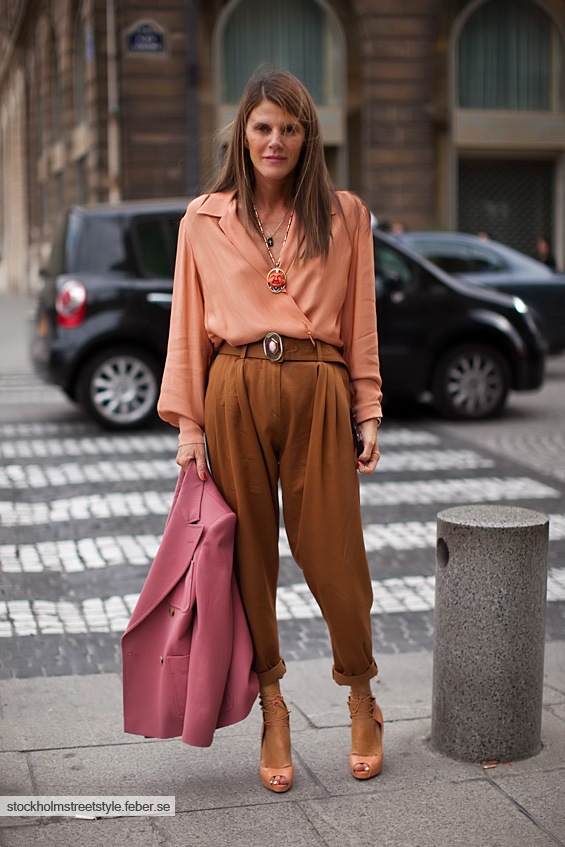 1. Anna Dello Russo
2. Shala Monroque
3. Taylor Tomasi Hill
4. Vika Gazinskaya
5. Catherine Baba
Four

Books
After reading them for the first time this year, these were the books that pervaded my thoughts long after turning the last page.
Brave New World by Aldous Huxley
A Tale of Two Cities by Charles Dickens
Dante's Inferno
A Prayer for Owen Meany by John Irving
Three

Editorials
Nothing can express an idea quite as well as the aesthetic created by these spreads.
Vogue UK March 2009: "Chocks Away" with Lily Donaldson, shot by Tim Walker
Crash #50: "Grey Gardens" with Elsa Sylvan, shot by Alexandra Catier
Purple Fashion F/W 2009: "We Don't Need No Education" with random adorable kids, shot by Ryan McGinley
Two

Blogs
Style Rookie
: I don't love her because she goes to all the shows, I don't love her because the Mulleavy sisters love her, I don't love her because she's cooler than I ever was at 13. In fact, I love her in spite of those things, as the tiniest bit of envy is inevitable. I love her because she's funny, she doesn't take herself too seriously, her imagination has no limits, she's light-hearted, she proves that fashion has no age limit, she's witty, she makes me think, she makes other people think, she says what she means, and she means what she says. And so ends my love letter to Tavi.
The Photodiarist
: Certainly not a fashion blog by any means, but it would be silly to ever discount a blog for that reason. Hitting up the streets of New York armed only with her camera, The Photodiarist seems to capture the most simply intimate scenes of life in New York. These photos provide me with endless inspiration, all shot in the most beautifully timeless black and white.
One

Year
2009...

it's been crazy, but I'm ready for more. Bring on the new decade.
Happy New Year, everyone.